Yarmouth Harbour
It's quite a few years since we regularly visited Yarmouth, it priced itself out of our normal range. There are now many more walk-ashore pontoon and finger berths inside the harbour. There are moorings outside the harbour with a water taxi if you don't want to use a dinghy
Very busy and vibrant at the weekend, you need to arrive early, Yarmouth has a great atmosphere and the facilities are now excellent. Fuel, gas, water and showers are now available in a relatively new and well kept harbour building.
Guide price
: £12.50 (28ft pontoon berth 2004).
:£15.50 (28ft non-walk ashore pontoon 2013) £24.50 - £27.00 (28ft walk ashore pontoon/finger berth 2013) There is a £3/£4 discount Sunday to Thursday nights.
£21.50 (28ft Mid week walk ashore pontoon 2015) £25.50 - £28.50 (28ft walk ashore pontoon/finger berth Fri-Sat 2015)
Yarmouth Harbour. This must have been taken a few years ago because there are now a lot more pontoon berths available.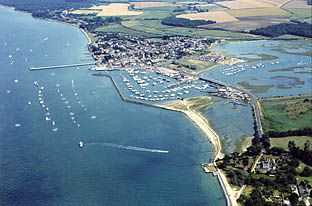 The semi-circle of green at this side of the harbour holds 3 or 4 permanent barbecues which are in great demand on summer weekends. Walk along the white path toward the camera and you will pass a cafe fronting the beach where they do a splendid all day breakfast for about a fiver. Continuing, you will come to Fort Victoria Country Park which houses an aquarium, cafe, gift shop etc. From the cafe lawn there is a good view across to Hurst Castle. The nature trail that runs on from Fort Victoria takes you through the woods for the start of a very pleasant circular walk (See Map below). If you are feeling very fit, you can walk all the way to the Needles.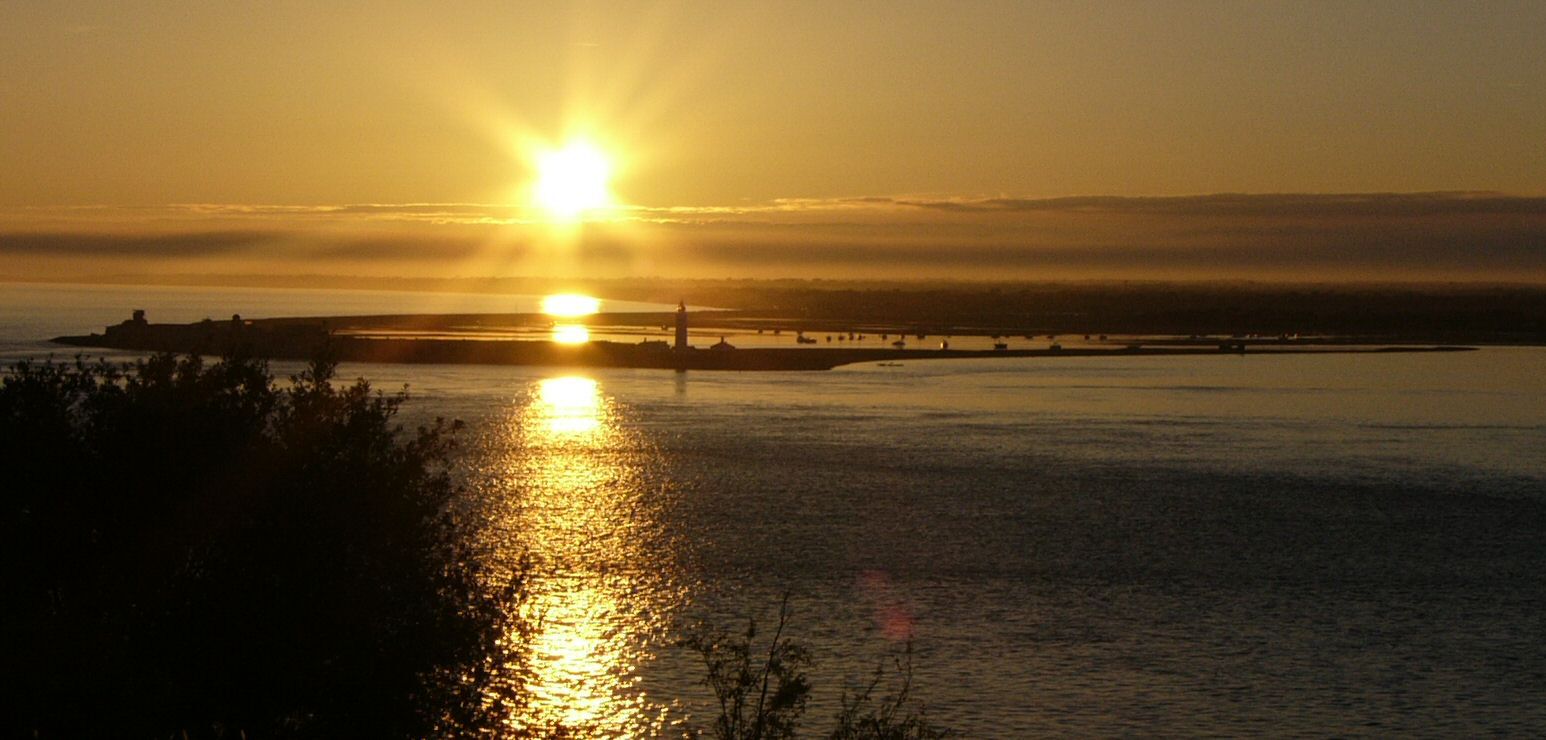 And these are the views you can expect from the nature trail.
There is a long, virtually flat, walk along the old railway track which runs to the east of the River Yar (See the Map). It is now a bridleway/cycle path along the wooded banks of the river. On the outskirts of Freshwater there is a cafe for refreshment or, at the main road, turn left then right into the Afton Marsh nature reserve. This path will take you to the south shore of the island at Freshwater Bay. You will find pleny of pubs and cafes for refreshment here. And if, like us, the thought of walking all that way back is too much to contemplate you can always catch a bus!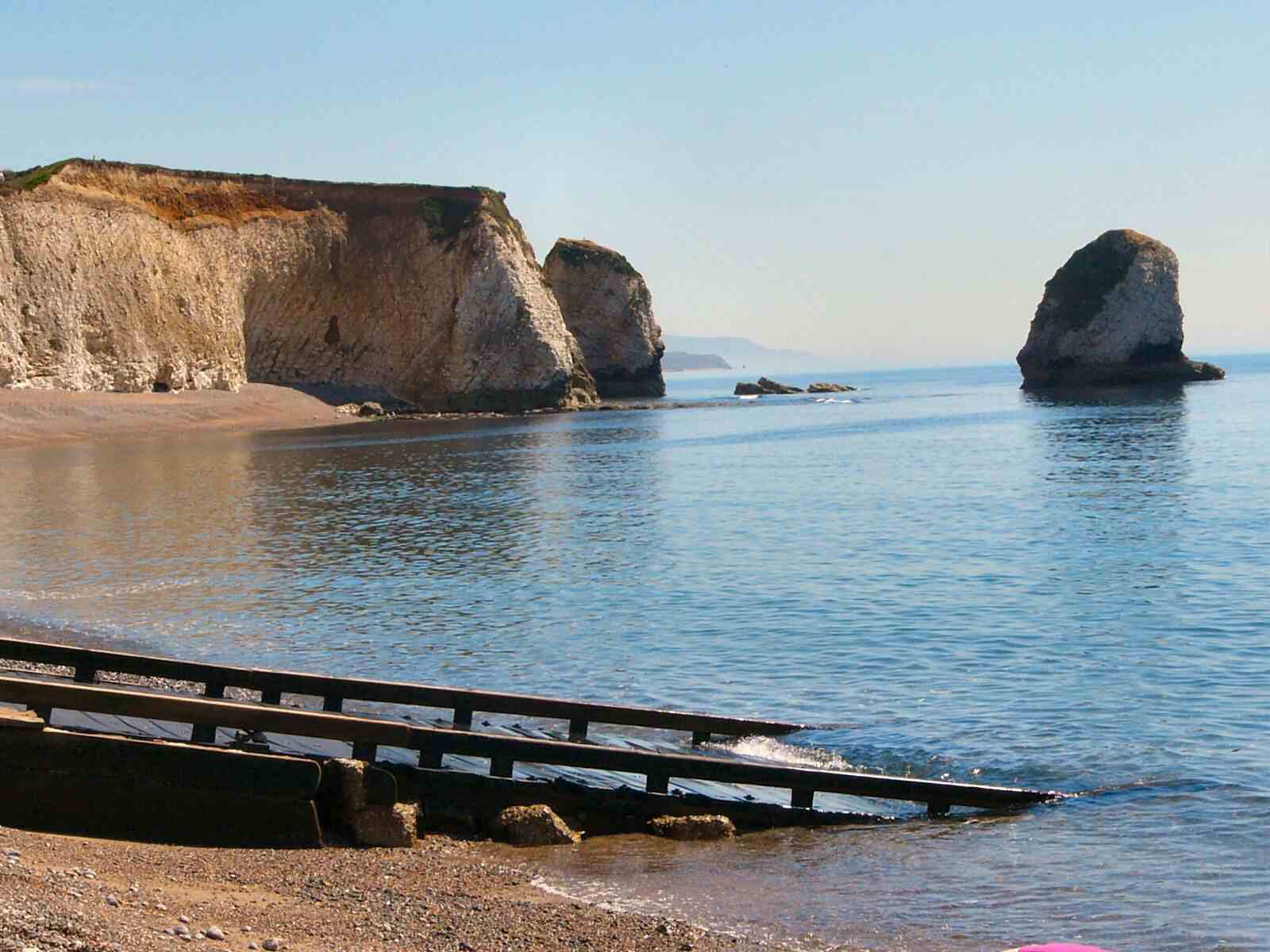 But this is the reward at the end of a long walk.
Here are a couple of enjoyable walks that take a couple of hours depending on your mood...