Totland Bay
An open anchorage but, with the right weather, a great place for kids to swim, play on the beach at low tide, rock pool fish and find a spot for a barbecue among the rocks to the south west. There's a pub with beer garden, to watch the sunset. just above the beach.
Anchoring is feasible just about anywhere in the bay but the area south west of the pier seems to be favoured. When entering or leaving be very careful to avoid the rocks of Warden Ledge at the northeastern end of the bay. The tidal stream can set you very strongly across these if you do not watch your course over the ground.
Guide price : Free.
Totland Bay looking southeast. Pier to the left and the anchorage to the right, pub in the centre.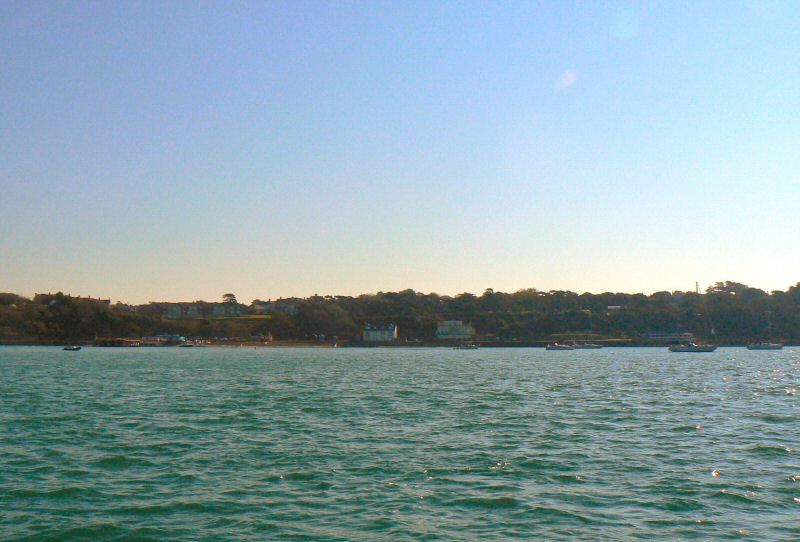 Totland Bay looking northeast toward Fort Albert. Pier to the right & the rocks of Warden Ledge just visible if you squint hard enough.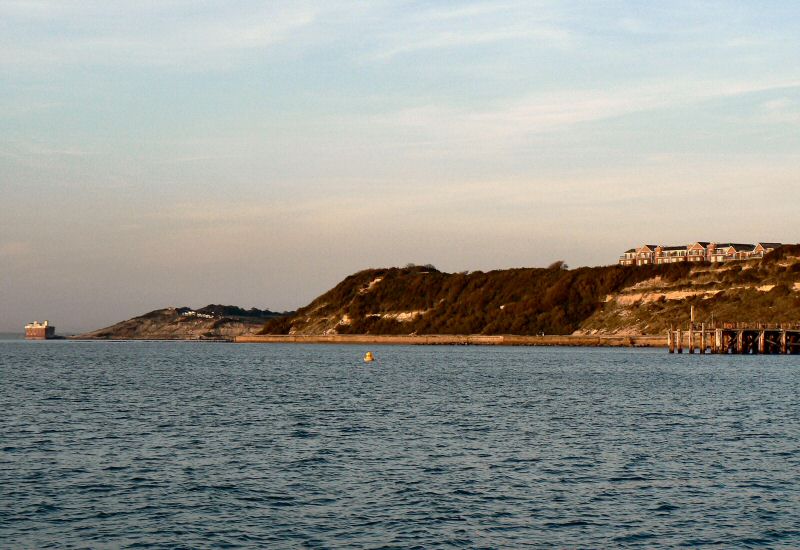 Totland Bay looking southwest to the Needles.