Beaulieu River
This is more of a night stopover if you don't need to get off the boat. You can anchor on either edge of the reach leading up to Needs Oar Point. You may get caught by the harbourmaster's dory, if he's feeling bored or there are a lot of anchored yachts, but usually we get away with it. A great place for birdwatching.

Beaulieu River, looking west toward Needs Oar.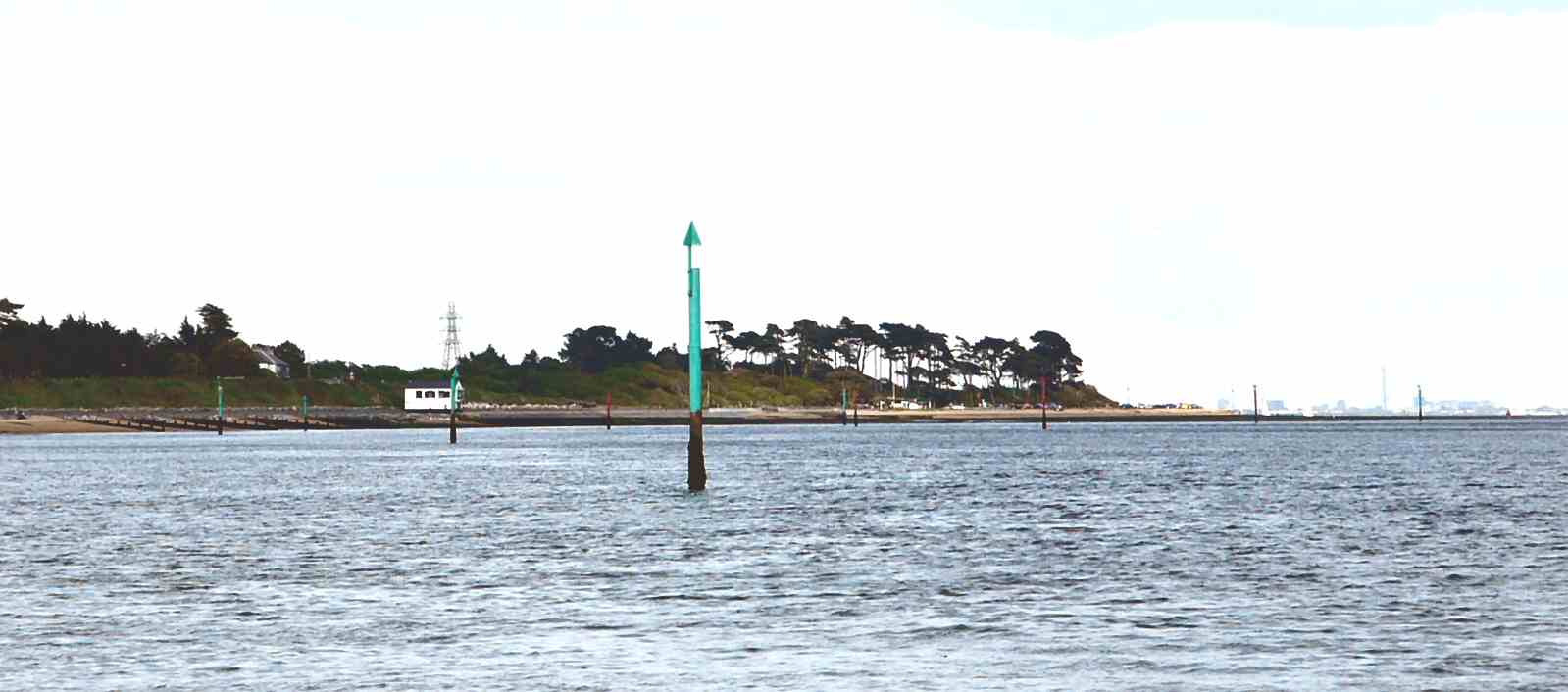 Beaulieu River, looking east toward the entrance. The boathouse is the white building.
We recently anchored quite close to the entrance and took the dinghy ashore just west of the boathouse. This is OK because the beach is mostly shingle with very little of the normal mud. A couple of miles stroll along the road will take you to Exbury Gardens and a fabulous display of Rhododendrons in the spring. It's not bad at other times of the year too. If that walk is too long then just a few hundred yards east is the Lepe country park with a pleasant walk around the shore and a good cafe to return to for sustenance.
Note: The river authority have 2 mooring buoys on the port hand side just before Needs Oar Point, the first two you come to. The charge for use of the buoys £10. Moorings No 1 - 8, marked with a green 'V' are also available further up river..
Guide price : £5 (28ft at anchor 2009/2010). : £5.50 (28ft at anchor 2011/2013); £6 (28ft at anchor 2017/2018).